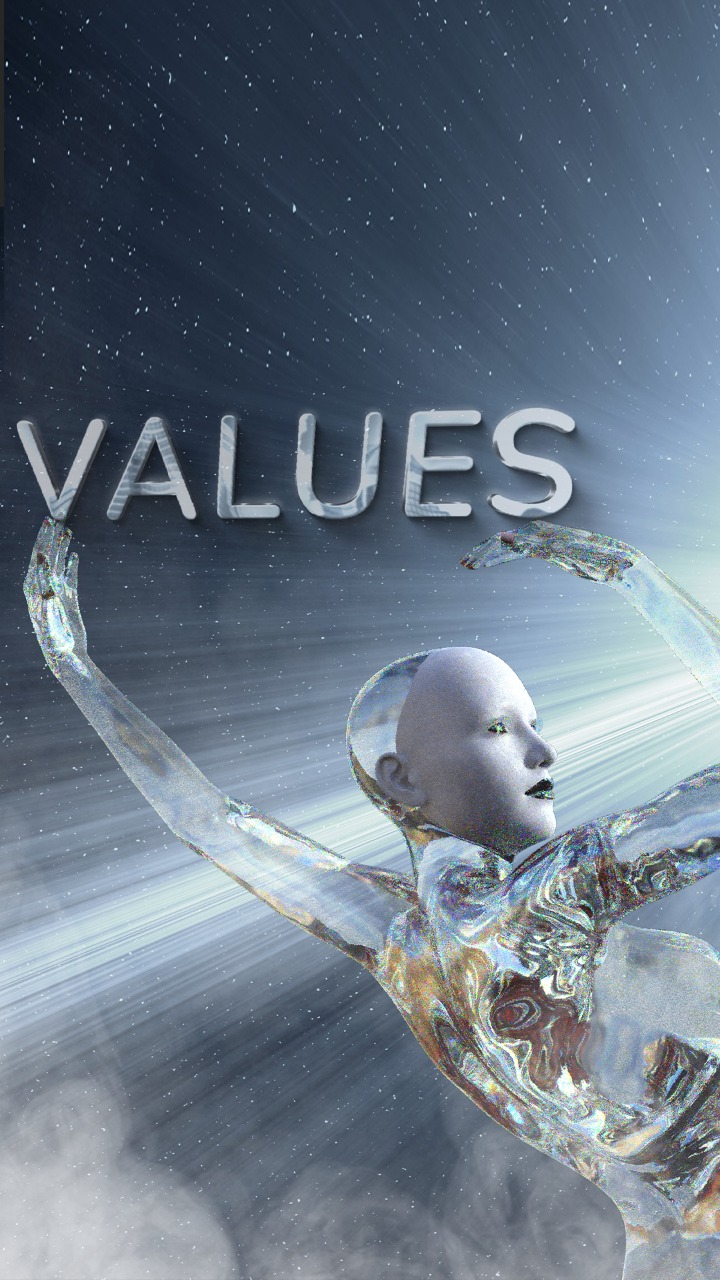 Our Values
Discover our Digital Agency
Prideful for what we accomplished, hardworking for the present and enthusiastic for the future.
"Work together to achieve together" is the principle we pursue, to express our pure teamwork energy.
We speak in the language of creativity and operate with productiveness.
We value relations between each-other in the aim of fulfilling the desired goals.
Our Services
Discover what we can offer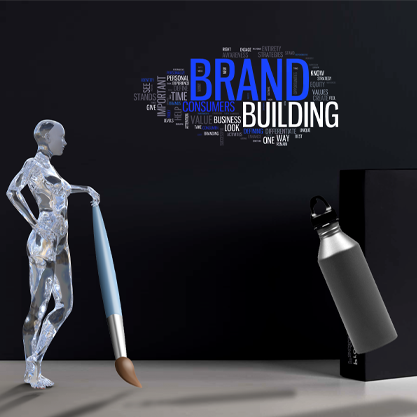 Brand Identity is a shorthand reflection of what your business is and what they serve the clients. When you find a way to brief your business's entire performance mixed up with a touch of emotion, your brand identity is ideally finalized.
Branding is important because businesses describe what they do, for who they do it for, and why they do it, astonishingly and succinctly to the clients.
A good brand communicates a clear story. Branding gives the business a personality that will always be a vital and essential part of the business, now even more than before.
There is enormous competition nowadays, so businesses need to ensure that they "stand out in a crowd". That's why creating a right and strong branding will always keep up with people's attention.
We create brand identities inclined to last a long time. Our idea is to put brand purpose in the most conspicuous places, to high brand awareness and to understand brand value where we want.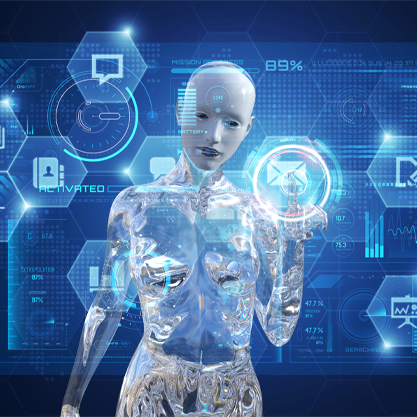 Digital communication is the process of connecting with people across online channels. This might involve launching social media campaigns, distributing email newsletters, running banner ads, or publishing native advertising articles. Businesses can use digital communication to expand their reach, share specialized messaging, and build valuable relationships with their audiences.
The main purpose of digital communication is to reach audiences on different online platforms. In this way, marketing the products or services will be fluent.
Marketing Strategies are consequential because you know what your business is and why it benefits others. A major component of marketing strategy is determining who benefits from your product or service, how they benefit, and reasons to believe that benefit. This can be used as a tool to show that your business is better than your competitors' businesses in some way and it uniquely benefits the people you serve.
In addition, marketing strategies are important because it defines how you communicate your value to others. You can give your marketing strategy document to anyone: colleagues, marketing agencies, contractors, salespeople, etc. and they will know exactly who you are, what you do, and why you do it. This gives you a consistent face in the marketplace and the confidence that your business will be accurately represented in all areas of sales and marketing.
The marketing strategy will help you define what success looks like for your company and how you can measure that success. The goals you set within your marketing strategy will inform the metrics you use to measure the success of the marketing activities in your marketing plan. You'll know which activities were successful for you and which need tweaking for the future.
"You can't manage what you don't measure."
We develop unyielding, invigorating, and inspiring marketing and communication strategies to reach your business and achieve the required goals.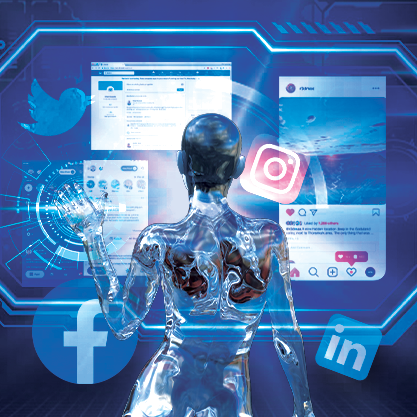 Social media plays an important role in everyone's lives. They have become valuable tools in education, marketing, and communication. It is often easier and more convenient to access information, provide information and communicate via social media.
Businesses are using social media more and more to promote what they offer to their clients. Social media is an essential piece of your business marketing strategy. Through it, we can build relationships and emotional connections between brands and customers.
Social media provides a colossal potential for businesses because consumers routinely log on to it daily and are exposed to companies. They can connect anytime from anywhere to whatever access they want. An esthetic social media profile increases your brand visibility. Let your brand's personality shine through in everything you share on social media.
Creating professional content for social media is the right thing to do for the business. Brand awareness and brand loyalty do not happen magically. Engaging text and high-impact visuals draw customers in and speak to their needs, or create them. We develop and run social media content campaigns to accomplish these tasks.
Social media platforms are constantly evolving and changing, and new ones come out all the time. To be efficient, branding content must be custom to each platform, while maintaining consistency of message and design.
Our team of professional digital media managers uses intelligence fused with creativity and fantasy, to build a successful digital strategy. We vary from creating entire digital campaigns to complex product concepts. Let your social media presence glow with us!
Photography can bring us closer to people and things all over the world as images, a universal language anyone can understand and be touched by. Photography doesn't need a caption to describe them, emotions will work their way to people's hearts and minds. What we see is important. Through photos, you'll have the opportunity to show the reality with your own eyes and make people know you and your business. There is always a story that needs to be told, why not tell yours?
A professional photo set is always essential for the business, to promote the products in an impressive way to the clients. Photography can inspire its viewers to take action. Good photos create a mood. In that frame of mind, an emotion occurs, and this drives potential customers to become customers.
Using quality, professional photography, and video content across your website, social media and other digital platforms not only catches the user's interest but also improves your visibility online.
Professional photos give an authentic visual representation of your brand and catch the attention of your customers and give a good first impression.
Interlacing videos creates a more dynamic and vibrant presence for all your digital platforms. Through videos, virtual reality may be more accessible to viewers and not only. With their capability to visually explain and demonstrate things and concepts, videos can help businesses to showcase their products and services, attracting new customers.
We offer photo shooting sets, animations, filming, motion graphics and social videos, with a "modern touch" and innovative ideas.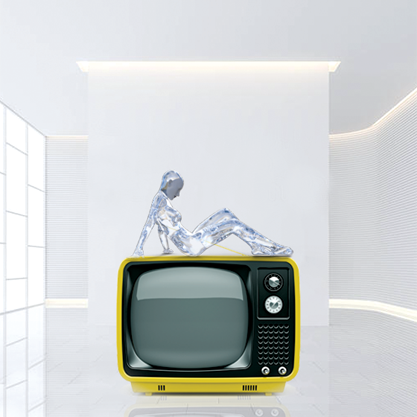 Why not tell your story everywhere so you can be known more? Making a TV Spot or a Radio Spot is a suitable decision. TV and radio advertising platforms are bigger than ever before, and for businesses looking to catch the attention of customers, they're essential! Creating a memorable spot may have a great impact on your campaign's success. Advertising on TV is the best way to influence a large number of people because TV's are everywhere. Businesses can improve brand recognition by advertising it on TV. An efficient television advertisement will stick with your audience and offer brand recognition.
On the radio spots, you can catch the listener's attention. Lots of radio spots are mixed with humor or unusual sounds to make the audience listen to your spot. In addition, people listen to radios on the road when they drive. In this way, by radio spots, you can grab the attention of people on the go.
We will define your uniqueness, that point of difference, that one thing that makes you special, and then communicate it through a creative campaign across relevant channels and formats. Online, out of home, TV, radio, in shopping centers, or on the tube, we'll ensure your message reaches the right audience at the right time.